The strategy of the GAL Cévennes is declined in 4 development streams, answering specific operational aims: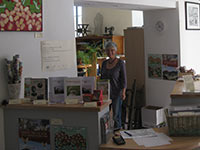 1. Developing the touristic, heritage, natural and cultural offer of the Cevennes.
Enhance the natural, cultural and historical heritage of the territory
Develop living art events, events highlighting local resources or outdoor activities
Develop quality touristic welcome linked with local agriculture and local products (Call for Projects)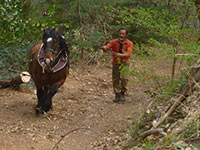 2. Develop and support the maintain of agricultural and forestry activities, support diversification
 Encourage good agricultural habits by supporting the development of short circuits and exemplary agricultural practises regarding environmental impact and contribute to the realization of collective approaches by federating emerging micro-networks.
Support collective approaches aiming at the structuration of forestry in the Cevennes and accompany the forestry developing towards green chemistry.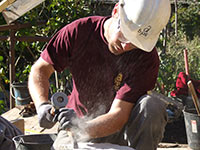 3. Help with creation, development and the recovery of businesses
Support the development, transmission and business creations linked with local resources, tourism or proximity services
Galvanize the fabric of the territory's businesses, provoke them to link up while encouraging them to integrate environmental issues.
Balance training offers with the territory's needs to save traditional know-how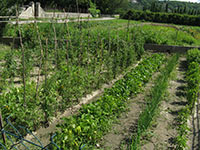 4. Reinforce the territory's attractiveness by developing proximity services and making them more useable
Enhance life quality and living environment
Support the networking and the pooling of services to the population
Modernise and galvanize the life centres of rural areas
This 4-streamed strategy will be completed by cooperation actions. They will aim at opening the territory and imagine how to adjust them to the Cevennes. Good practices will be transferred to similar issues.